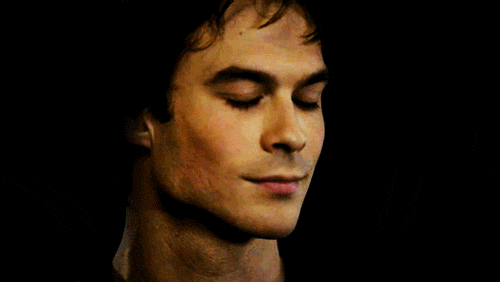 On I-295, about 200 miles outside of Starlight City
The night was still fairly young despite the fact that Mercy and Mal been on the road for a few hours already. After making the… spontaneous… decision that a change of scenery was in order the previous night they had hit the road in search of greener pastures. Due to the lateness of their departure they hadn't been able to make a whole lot of headway in finding a new city to settle down in. Or rather, Mal felt like there wasn't enough distance between them and the city they'd just left. So after a day's rest in a small, but clean, hotel they were back on the road again.
The car has full of the items they had deemed essential. All to used to this sort of thing it hadn't taken Mal all that long to decide what he wished to take with them and what he could later replace. There wasn't a whole lot to go through in the first place as he'd traveled for most of his life and didn't take much stock in nick nacks. He did however have some sentimental items that had been kept close to him over the years which were currently stashed in a messenger bag tucked on the floorboards just behind the driver's seat of the car.
The car itself wasn't any terribly special. When he'd purchased it a few months ago he passed up the Jaguars, Porsches, and the Rolls Royce that had initially caught his eye and went for something a little more subdued. His intent was to fly under the radar, not draw unwanted attention to themselves. Which was Mal's intention. Who didn't stop and stare when a fancy car drove past? They drew more than enough attention to themselves, they didn't need their arrival to be heralded by a bright red porsche convertible.
In the end Mal had settled for a silver Acura TL. Hey, there was no point in giving up all luxuries. And the car was subdued enough that it wouldn't get an unbearable amount of attention. At least so he hoped.
One hand on the wheel, Mal guided the car onto a ramp that would take them off the highway they had been traveling down for probably a hundred or so miles now and onto a highway heading in a different direction. Mal didn't have any real destination in mind. His only plan was to drive until something caught their fancy.
The radio switched from the commercials it was playing to some song. If you could call it a song. Modern music baffled Mal. It was simplistic, repetitive, and the lyrics made no sense. Turned down for what indeed? Plus it all sounded so synthetic. Mal had no idea what they were listening to, Mercy had chosen the station. He simply went along with it. Catching wind of the lyrics to this particular song Mal glared at the stereo, brows furrowed, as if that would make him better understand what message the artists were trying to impart. If there was one.
He glanced over at his lady love sitting in the passenger seat. Placing a hand on Mercy's knee he gave it a quick squeeze.
"You alright luv?"
He asked.
"Do we need to stop so you can stretch your legs? Grab a bite to eat?"